Installation Videos
MORE VIDEOS
can be found on our installation page.
Fabric Care
Description
These
Neoprene seat covers
use genuine CR-Grade Neoprene - not a lower grade. CR-Grade is used in surfing wetsuits. It has great water resistance and a pleasing, cushion feel. In your , Genuine CR-Grade Neoprene Custom Seat Covers can be easily spot cleaned or hand washed and air dried. Several two tone colors, including Hawaiian Prints. CR-Grade Neoprene is the best choice for active lifestyles. They are also the easiest seat covers to install
CarCoverPlanet Exclusive Fabric Notes
Neoprene is a hefty seat cover fabric. It measures close to 10 millimeters thick, with foam backing and about 2 millimeters of neoprene rubber, topped with a nylon outer layer. The fabric feels very spongy and resilient. It's fun to sit on. The outer layer feels like a soft, stretchy swim suit material. Water tends to bead up on the surface, right above the neoprene layer. It soaks a bit into the top layer and won't go through the neoprene.
Custom Fit
Custom seat covers are fully custom fit specifically for the and seat configuration selected. We do not sell any universal sized seat covers.
Seat covers install over the existing seats and are designed to allow the use of your original seat functionality, including reclining and folding and access to child seat LATCH brackets.
Manufactured to order, custom seat covers take time for production before they ship. Please review the estimated production times.
What's Included
Custom seat covers include covers for attached armrests and consoles (standalone armrests and consoles that are not attached to a seat will not have a cover).
Headrest covers are included, and front seat maps pockets are standard for seats that have them originally.
Side airbags are accommodated with side airbag flaps or special breakaway stitching on certain newer model vehicles.
Customer Photos
Customers love their Neoprene Seat Covers. Check out some of their photos.
Features
Custom Seat Cover Features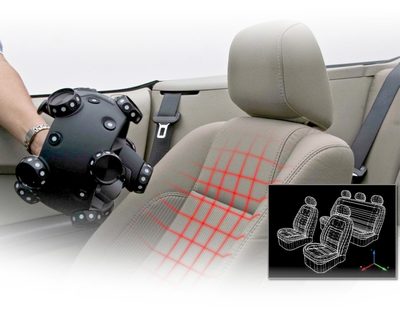 Custom Fit - Designed specifically for your seats
Headrest covers included
Console covers included - for consoles part of bench/split-bench seats
Armrest covers included - for seat-attached armrests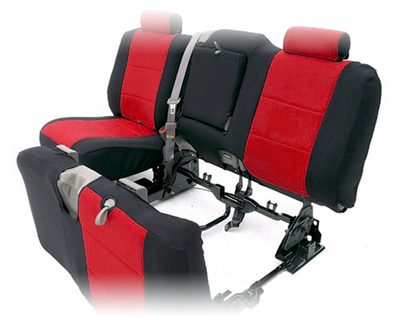 Seat Functionality Preserverd - Recline, fold or slide your seats, even with the seat covers on
Child seat latch brackets are accessible
Front seat map pockets - If your vehicle's seats have map pockets, the seat covers have them too
Airbag compatible - either side airbag flaps or breakaway stitching
Quality hardware - YKK zippers, sturdy buckles/straps, Velcro
Designed & Engineered in the USA - manufacturing in Mexico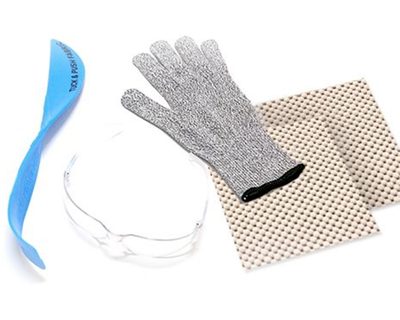 Non-slip pads included!
Installation & safety kit included!
ATTN: State of California Consumers
WARNING: Cancer and Reproductive Harm (www.p65warnings.ca.gov)
You Might Also Like
A few of the most popular
Seat Covers
are below.
More Great Products For Your Vehicle
Special Deals For Your
Sold through our partners via Amazon
Frequently Asked Questions
General Questions
We sell only fully custom covers. All of our covers are 100% custom fitted for a particular make, model, year and style. We do not sell any universal covers or "semi-custom" covers.
All of our custom covers are manufactured to order. Production times vary and are updated on
this page
. Orders are shipped from Southern California, so allow 1-5 business days for shipping, depending on where you are located.
All products carry at least a one-year manufacturer's warranty.
We sure can. There are a limited number of fabric swatches available, so please narrow down your choices, or ask us for help in selecting fabrics/colors. Please use our online form to
contact us
. Make sure you provide your mailing address.
In most cases, if your vehicle is not listed, we do not have a cover for it. The pattern database is being updated all the time, particularly for most recent model years. Please
ask us
if you need help finding your vehicle.
Seat Covers
Yes, seat cover pricing is per row. One row includes all covers in the front row (driver and passenger) or all covers in the back row
No, seat cover pricing is per row, so the back seat covers are purchased separately.
We do not carry rear seat covers for every model. Sometimes the design of the rear seats makes it impossible to construct a properly fitting custom seat cover. In most cases, if you do not see rear seat covers, we do not have them. Please
ask us
if you want to make sure.
For vehicles with side airbags, make sure the seat cover pattern description includes "w/side airbag." The seat cover will have flaps to allow the side airbags to deploy safely and properly.
Center consoles that fold down and are part of the seat have covers. Center consoles that are not part of a seat (such as with 50/50 bucket seats) do not have covers.
Custom seat covers are designed for the car owner to install. Typical installation time is 30-60 minutes for a row of covers. Professional installation is not needed except for patterns noted with "Professional Installation Required" or "Complex Installation." Please visit the
installation web page
for installation instructions and sample installation videos.
Seat covers are installed over the existing seats. The original seat covers should not be removed. The new seat covers are secured with velcro, elastic, straps and buckles and/or zippers, depending on the vehicle.
No, seat covers can only be purchased as a full set in a row
Returns/Exchanges
Products may be returned within 30 days. There is a 15% restocking fee on returns or exchanges. Please see our complete
return policy
or request a
return authorization
.
We highly encourage you to select the right fabric/color the first time around. Please
ask us
if you need help selecting the right cover. Fabric swatches can be sent you you if you are unsure. There is a 15% restocking fee on returns or exchanges. Please see our complete
return policy
.
We highly encourage you to double-check the options to see that they match your vehicle exactly. Please
ask us
if you need help selecting the right cover. Fabric swatches can be sent you you if you are unsure. There is a 15% restocking fee on returns or exchanges. Please see our complete
return policy
.
Reviews