Custom Fit for Hummer H1 Wagon
All products are custom fit for the selected vehicle
1997 Hummer H1 Wagon
1997 Hummer H1 Wagon Custom Car Cover Coverbond 4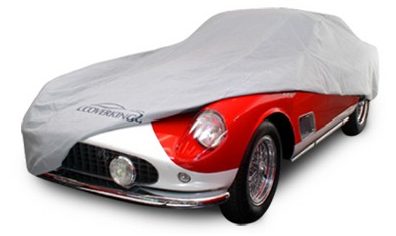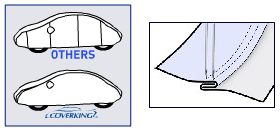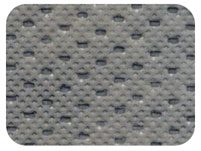 More Images:
(click to view)

1997 Hummer H1 Wagon
List Price $344.99
CarCoverPlanet $299.99
You Save $45.00 (13%)

Select a Style Below:
Description
4 layers make Coverbond 4 a very thick and bulky Custom Car Cover. It is not suggested for daily users, or for people with large SUVs. However, the extra bulk helps to guard your Hummer H1 Wagon against minor nicks and dings, and even helps in light hail. Coverbond 4 is suggested for moderate weather or indoor use.
Features
100% custom fitted car cover, manufactured to order with a 1 year warranty.
The perfect choice for vehicle owners who need additional protection against minor scratches and dents.
Each layer is treated with UV retardant to protect against harmful radiation from the sun.
ATTN: State of California Consumers
WARNING: Cancer and Reproductive Harm (www.p65warnings.ca.gov)
Other Products